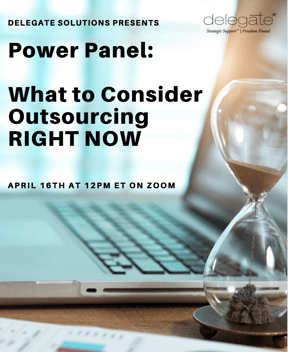 Join Us April 16th At 12PM ET On Zoom
As business owners, our people are our most important resource. As we face a new reality of what our teams will look like both today and in the future, we are presented with an opportunity to position our teams for success. Incorporating outsourced resources into our people strategy allows us to create pliability and leverage within our business, to weather these uncertain times.
We are bringing together a panel of seasoned CEOs of professional outsourced firms to help you navigate not only what to outsource, but how to engage with these types of resources.
This panel is for you if:
You are looking for ways to create pliability in your business during this time of crisis and beyond

You are are looking for ways to enhance your business model and position your people for success by plugging in outsourced resources
What you'll get out of this panel:
You will learn the top 1-2 things you should be thinking about right now in the areas of HR, CFO/Finance, Content Marketing, and Administrative Support

You will learn about how you best can leverage these outsourced relationships and how these arrangements work

Quick wins and actions you can take immediately in these areas
All welcome! Recording will be provided to all registrants, even if you can't attend live.
PANEL MEMBERS:
OUTSOURCED HR & RECRUITING: Marcia O'Connor; CEO & Founder The O'Connor Group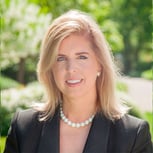 Marcia has over 20 years experience in all aspects of talent acquisition, professional search and human resource outsourcing. The O'Connor Group, a leading provider of Human Resources and Talent Acquisition Solutions for the life sciences, professional services, and manufacturing sectors and recently celebrated their 12th year anniversary. Marcia is a proud Philly EO Board Member and Goldman Sachs 10k Small Business Alum.

OUTSOURCED CFO: Jeff Bruno; Founder & CEO Your Outsourced CFO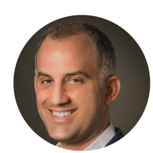 Jeff holds over twenty years of experience in financial and operating strategy. YOCFO provides small business owners with a strategic partner to improve the clarity of the financial process while aligning their growth goals with measurable metrics to help them reach their personal and company-wide objectives. Jeff's continued support of many industry-diverse clients renders him as a leading expert in the field of small business management. Jeff brings not only impressive credentials, but a working knowledge of the intricacies of the small business world, helping to drive financial creativity, planning, empowerment, and proactive process management to the small to medium-sized business market.
OUTSOURCED CMO: Angela Pointon; President & Founder 11 out of 11

Angela works with entrepreneurs, business owners and CEOs of growing companies in B2B sectors that need an agency to handle their content marketing. Our team of writers, email marketing experts, landing page builders, and digital designers become your outsourced team for content marketing. We handle blogging, email automation, lead magnet creation, whitepaper and e-book creation -- basically everything you need to do content marketing right.11outof11 is a certified Hubspot and SharpSpring partner.
OUTSOURCED ADMIN: Emily Morgan; CEO & Founder Delegate Solutions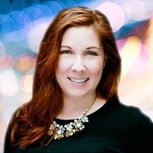 Emily Morgan and her remote team of virtual assistants help leaders and their teams strategically clear their plates so they can focus on higher-impact activities!. She's helped hundreds of busy entrepreneurial leaders master delegation and design systems to support and grow their awesome businesses! She speaks nationally on the topic of virtual business, delegation and remote workforces Emily is a Goldman Sachs 10kSB alum and proud EO Philly member.
Hosted on Zoom by Christa Hurchalla of Delegate Solutions