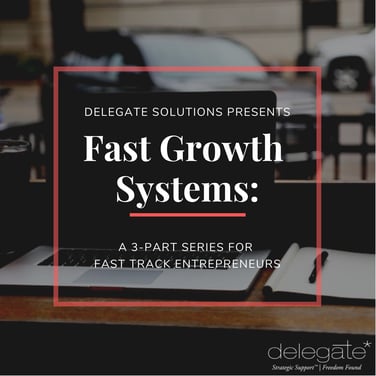 As a busy entrepreneur, you know the struggles that come as your business grows. You're often too busy in the minutia to help your business grow and thrive. Or, you have too many ideas but no one to help you follow through on them. You spend your days cleaning up messes and putting out fires instead of focusing on the most impactful things you can do to move your business forward.
We help entrepreneurs just like you overcome each of these challenges with ease. In our 3-part series we cover the most effective tips and tricks you can use to shift your focus your systems and mindset for growth.
Here's What to Expect:
Access to three articles over three emails, all centered around the top growth problems that entrepreneurs face and how to solve them
Supplemental material to dig deeper into each topic including videos, tools and other resources
FAST TRACK YOUR GROWTH Today!