Vision without action is merely a dream.
Action without vision just passes the time.
Vision with action can change the world.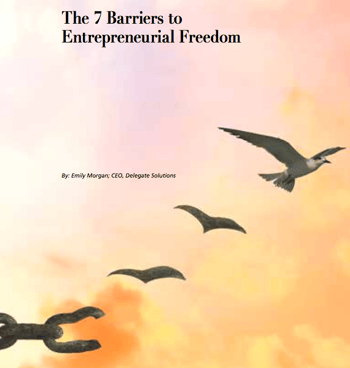 Do you ever wonder why some entrepreneurs are able to translate their vision into reality, and enjoy tremendous freedom as a result?
A common motivator for entrepreneurs is freedom. Filled with grit and vision, entrepeneurs have the courage to do the things that scare others.
Yet, despite their vision and hard work, the freedom they desire doesn't always emerge. The good news is that it can.
When you understand The 7 Barriers to Entrepreneurial Freedom you can make simple adjustments that will not only bring you the freedom you desire, they'll enhance your results as well.
Download Now & Enjoy The Freedom You Deserve!