Congratulations and Welcome!
By reading Let It Go!, you've taken the first step to embracing delegation and unlocking the freedom to finally focus on your goals. Here, you will find resources mentioned in the book, as well as additional content to help foster a culture of delegation that helps you create the space to do what you love and fulfill your vision.
Access the Let It Go! Bonus Bundle
Get all the resources referenced in Let It Go! in a single bundle designed to help you successfully implement delegation across your organization.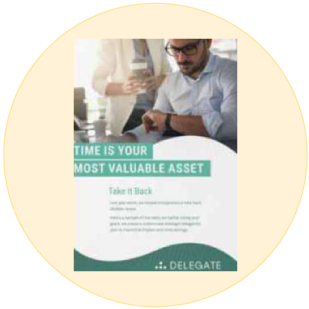 Sample Tasks to Delegate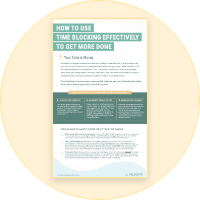 The Power of Time Blocking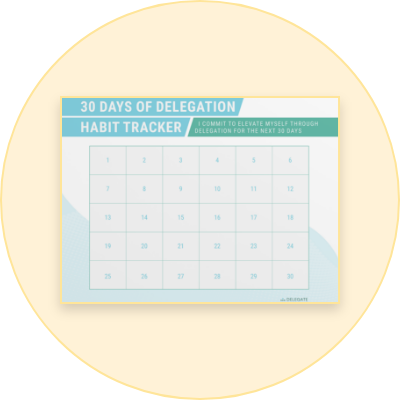 Habit Trackers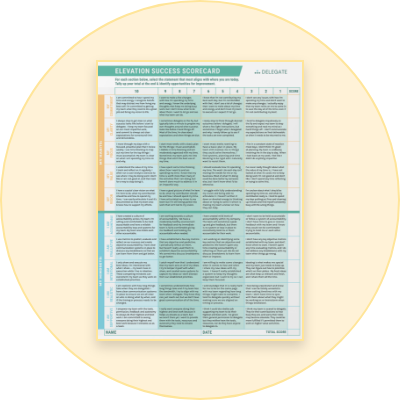 Delegation Scorecard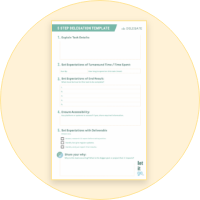 Delegation Template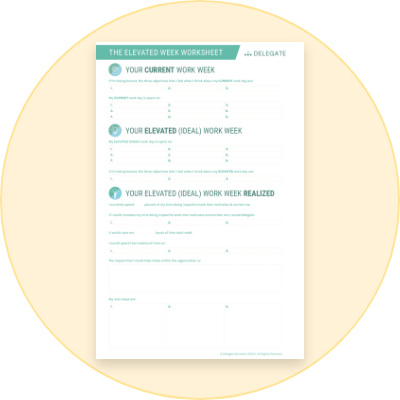 Elevated Week Worksheet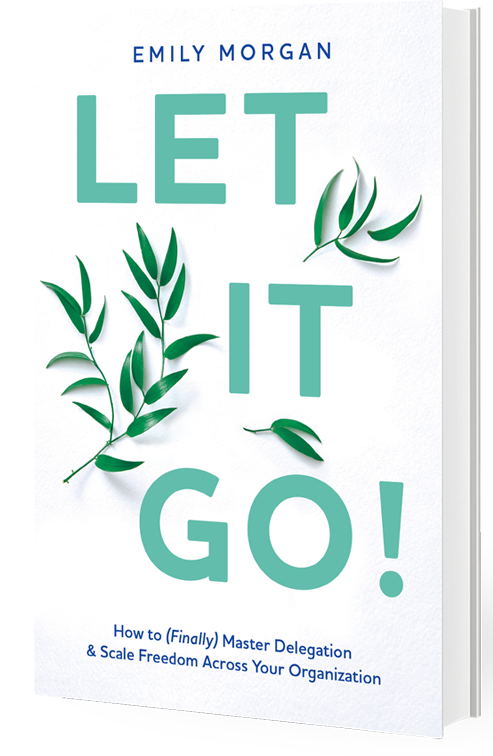 Close
Access the Let It Go! Bonus Resources
Fill out the form and we'll send the bonus resources to the email address provided.
Go Deeper Into Your Delegation Journey
Delegation isn't an ability that's acquired overnight – it's a learned skill that requires an ongoing commitment to mastery. Take the next step with these resources that offer even more support to help you make your most impactful contribution.
TRAINING
ELEVATION QUARTER™ WORKSHOP
In this live e-course, we guide you and a small cohort of likeminded leaders through our proven delegation training to help you find more freedom, flexibility and scalability in your business.
SERVICE
DELEGATE
SOLUTIONS
Don't have an admin? Delegate Solutions offers fractional virtual executive assistant support, designed to proactively take things off your plate utilizing our proprietary delegation system.
COMMUNITY
ELEVATED ADMIN COMMUNITY™
Join the learning and support community built by admins, for admins. These monthly virtual meetings help your admin support partner connect, develop and grow their skillset and mindset.
These Visionaries Learned to Let It Go and Embrace Delegation
Emily's work on delegation gives us the tools and perspectives we need to operationalize and cascade delegation through our companies to increase everyone's impact and contribution.
Ami Kassar, Founder and CEO, MultiFunding
Working with Delegate Solutions helped me evolve from a one-man show to a collaborative, effective team. Their experience with delegation and efficiency has helped me free up over 20 hours each month, and given me the freedom to do my best work.
Kim White, CEO, Kim White Coaching
Through the help of our strategic support team at Delegate, my Executive Team is now free to push forward our key initiatives and grow the business.
Paul Beers, CEO, GCI Consulting
Emily's Favorite Resources
Looking to learn more? Here are some of Emily's go-to recommendations.