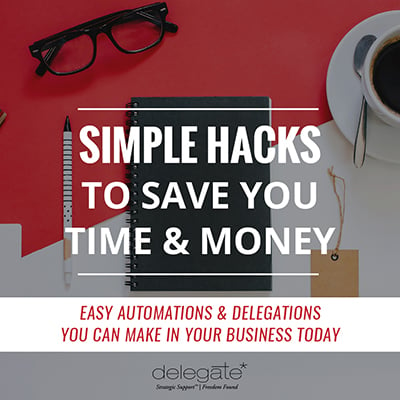 FREE WEBINAR REPLAY
Presented by:

Emily Morgan, Founder & CEO &
Christa Hurchalla, Director of Strategic Partnerships
Are you wasting time and money on monotonous "administrivia" in your business?

Do you create a bottleneck for all of those backlogged, lower-value tasks?

Do you wish there was a simpler way to manage the process details of your business?
If this sounds like you, check out our recorded webinar, which shares easy hacks to streamline the pesky details of your business through simple automations or delegations.
REQUEST THE VIDEO TODAY!*