Delegate Learning:
Delegation Training +
Coaching Services
Develop a Best-In-Class Team
We've been asked for years to share our secrets to training and developing best in class teams and now we're doing just that!

As a delegation company with virtual assistant services, we know that the right training and coaching helps a company increase its efficiency, time, freedom and impact.

We teach and train leaders and their teams to become better delegators and overall healthier teams. Through virtual training on delegation, efficiency, time management, next-level administrative functions and much more, we help companies scale, expedite any learning curves of working together efficiently, assist in creating best in class back offices, and increase overall company productivity and impact. Check out our full list of topics below!
What to Expect
Let us train and coach you, your business leader, assistant, or your entire team!
We provide customized training to fit the needs of the individual or the entire team.
Each relationship begins with a consultation to determine the best fit resources and strategies.
All training includes a pre-assessment and a post-training report.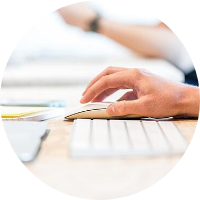 Who Can Benefit?
Our delegation training and coaching services are ideal for any member of your team! If you struggle with letting go and delegating to your team, if you don't have enough time in your day, if you struggle to manage your calendar efficiently, or you need to improve back office processes, we are your solution!
Our services can be tailored to fit the needs of:
The business leader

The executive assistant or other support team members

An entire team, department or multiple team members
Training and Coaching to Elevate You and Your Team
Topics include, but are not limited to:
Foundations for shifting and supporting a Culture of Delegation

Identifying and overcoming bottleneck behaviors™ within relationships

Developing and improving best practices and strategies around Delegation

Deploying effective time blocking strategies to create more time [and energy]

Implementing tech tools to improve efficiency

Best practice administrative strategies

Building efficiencies for task delivery and back office functions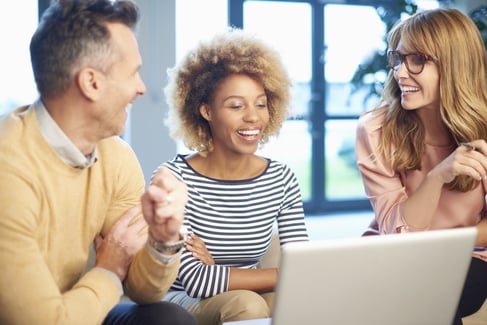 Invest in Your Growth + Development
Supporting your team's growth and development strengthens their ability to optimize the work they do together. Through the power of delegation, you and your team can refocus time and energy toward your Most Impactful Contribution™.
Developing the strategies, knowledge and skillsets to build upon delegation practices, time management, administrative processes and much more is worth the investment as it will only increase your team's efficiency, time, and impact longterm.
Or perhaps you don't see a topic that fits your pain points...
Let's discuss and brainstorm ways we can help!
© 2022, Delegate Solutions