WEBINAR
WHO NOT HOW: IN REAL LIFE
Our panel of experts share key insights around the Strategic Coach concept of "WhoNotHow"™ and how to apply this in real life. We look at tools and processes you can use to make great hiring decisions to make your delegation dreams to your next WHO come true. We run a live case study with the Visionary of EOS Worldwide (a Coach student himself) and explore how to hiring technology and delegation techniques to clear his plate of low ROI activities.
PRESENTERS:
Shannon Waller; Director and Teamwork Coach at Strategic Coach®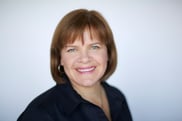 Shannon Waller is a passionate expert on entrepreneurial teams. With Strategic Coach® since 1991, she's the creator of The Entrepreneurial Team® Program, a parallel program for team members of Coach clients that focuses on fostering a winning Entrepreneurial Attitude in its participants. A key decision-maker at Strategic Coach and a recognized entrepreneurial team expert, Shannon is a sought-after speaker, presenter, and coach. She's a Kolbe Certified* Consultant, and the 2015 recipient of the Kolbe Professional Award for individual leadership in building conative excellence. She also co-authored the bestselling book Unique Ability® 2.0: Discovery, is author of The Team Success Handbook and, most recently, wrote Multiplication By Subtraction.

Emily Morgan; CEO & Founder, Delegate Solutions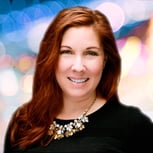 Emily Morgan and her remote team help leaders and their teams to strategically clear their plates so they can focus on higher impact activities! She is the founder of Delegate Solutions, a Strategic Support(TM) Firm and the designer of the "Delegate Method" which helps leaders identify areas of their work they can delegate or automate for maximum efficiency. She's helped hundreds of busy entrepreneurial leaders master delegation and design systems to support and grow their awesome businesses! This year alone, her team has cleared nearly 30,000 hours of tasks off the plates of overwhelmed business owners.

Emily speaks nationally on the topic of virtual business, delegation, remote workforces and flexwork culture. She's been featured in Forbes, Inc., HuffPo, NY Times, NBC News and Martha Stewart Radio. She is a Goldman Sachs 10kSB alum and is a graduate of UPenn. Delegate Solutions recently ranked among the top 100 fastest-growing companies in Philly


Alec Broadfoot; CEO, VisionSpark
Alec Broadfoot is a successful entrepreneur and business owner who adds value to companies by helping them make critical hiring decisions with significant bottom-line impact. For those familiar with EOS® companies' structure, Alec is our Visionary. He is passionate about EOS and often evangelizes about EOS to VisionSpark clients.

Through VisionSpark, Alec engages mid-market companies across the country in hiring training, key leader searches, behavioral interviewing, and personality assessments. He has become a trusted, sought-after resource for business owners and leaders who want to improve their hiring practices and employ top performers. Having established himself as a strategic hiring expert in Columbus and across the Midwest, Alec frequently gives presentations on better hiring processes.
GUEST:

Mark O'Donnell; Certified EOS Implementer™ and Visionary at EOS Worldwide
Mark O'Donnell is an entrepreneur, high growth strategist, and Certified EOS® Implementer. Mark's passion is putting into motion innovative ideas with concrete strategies and plans, quickly removing obstacles and barriers, influencing and inspiring human achievement through the creation of goals in order to create action and forward movement to start working towards a bigger and better future.


---