Let It Go!
How to (Finally) Master Delegation &
Scale Freedom Across Your Organization
Unlock the Freedom to Do More of What You Love
Time is your single most valuable resource. With it comes the freedom to pursue your goals and maximize your impact. Effective delegation is the key to unlocking that freedom.

Let It Go! reveals the formula to successful delegation, walking you through the mindset, techniques, and execution needed to successfully scale it across your organization. Learn to foster a culture of delegation that enables your team to best leverage their time, allowing you to create the space to do what you love and fulfill your company's vision.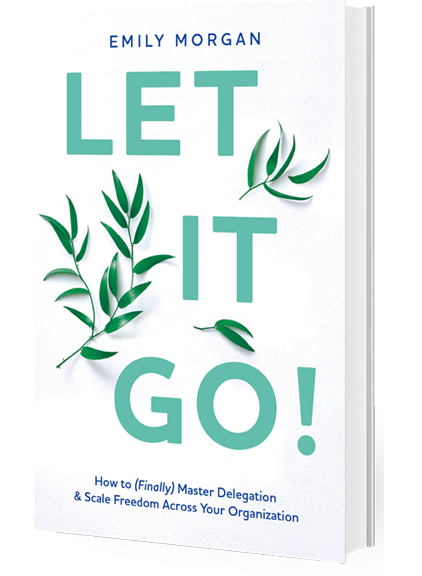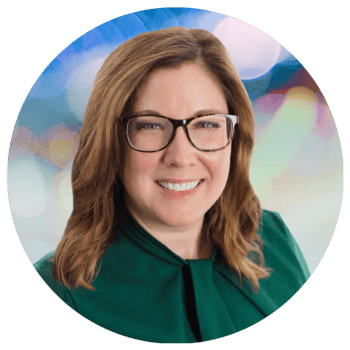 A Note From Emily Morgan
Hi, I'm Emily! Throughout my career, I have been both the delegator and the delegatee, the visionary and the assistant. I have felt the empowerment delegation brings to both sides of the relationship, and I've seen the total transformation of a workplace that occurs when people are free to do their most impactful work.
To me, delegation is about getting back in touch with that inner passion and leveraging it as a compass to guide your priorities, your schedule, and, of course, your delegation strategy.
In one hundred seventy-five pages, you'll experience a series of "A-HA" moments that will forever change how you view your business. You will understand yourself better. You'll kindly identify your challenges with letting go, and use techniques to overcome them. You'll hone your strengths. Then, when you've completely changed how you view what you do, you'll teach your team to do the same. You'll share the skills you learned and build freedom that scales within your organization. Happy Reading!
What Readers Are Saying
A refreshing, honest look at delegation. How visionaries are responding to Let it Go!

Delegating is something all entrepreneurs struggle with. Let it Go! helps us confront the core issues that keep us from delegating and gives actionable steps to show you exactly how to 'let go' and take control of your time and prioritize your tasks.

Ami Kassar
Founder and CEO, MultiFunding

Emily has written a masters class thesis on the traps of delegation and how to break through to freedom. You will finally have the discipline, art, and science to make the leap to DELEGATE!

Gregory Cleary
Founder, Pinnacle Business Guides

The idea that 'delegation is an energy management system' is a brilliant and transformational concept. Emily's insightful and practical perspective on delegation gives you the mindsets as well as the tools you need to operationalize and cascade delegation through your company.

Shannon Waller
Entrepreneurial Team Strategist, Strategic Coach
Peek Inside the Book
Let It Go! will transform the way you view your time, your team, and yourself empowering you to:
Discover your highest impact

Learn why leaders, just like you, have a hard time letting go & unlock immediate solution.

Identify your leadership type and learn which tools can help you let go

Learn how to better protect your time to serve your vision

Handoff tasks with a description of success

Cultivate a Culture of Delegation™ across your organization

Implement the Delegate Freedom System®

And ultimately...

Watch the vision you've always had for your company come to life before your eyes.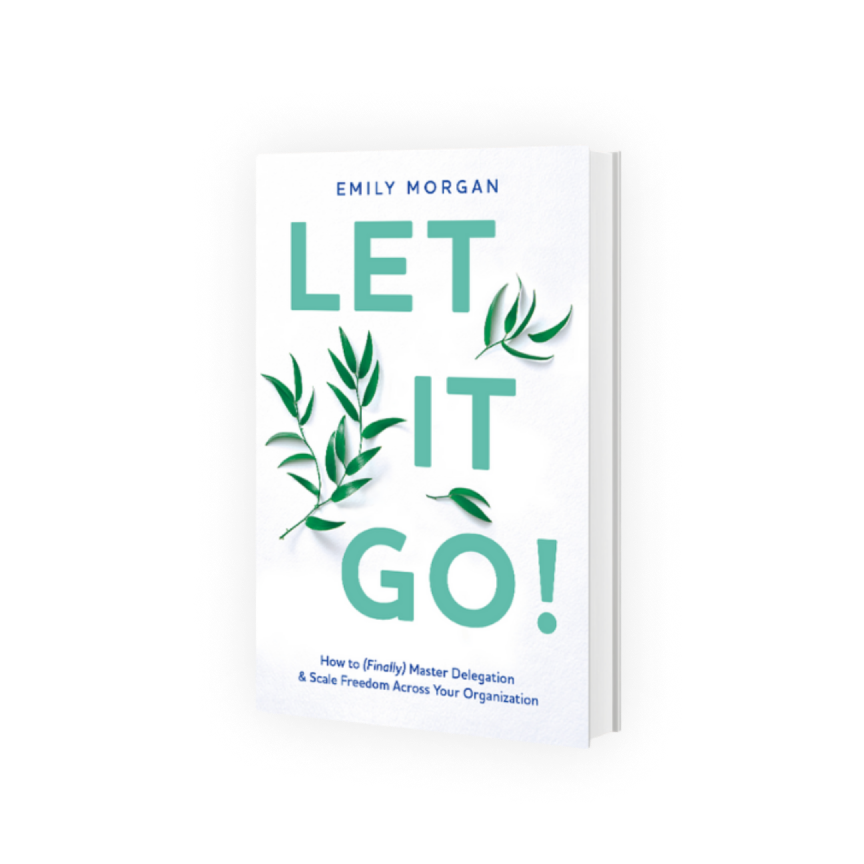 Start Reading Let It Go! Now
Don't wait to start your delegation journey. Grab your free 2 Chapter download...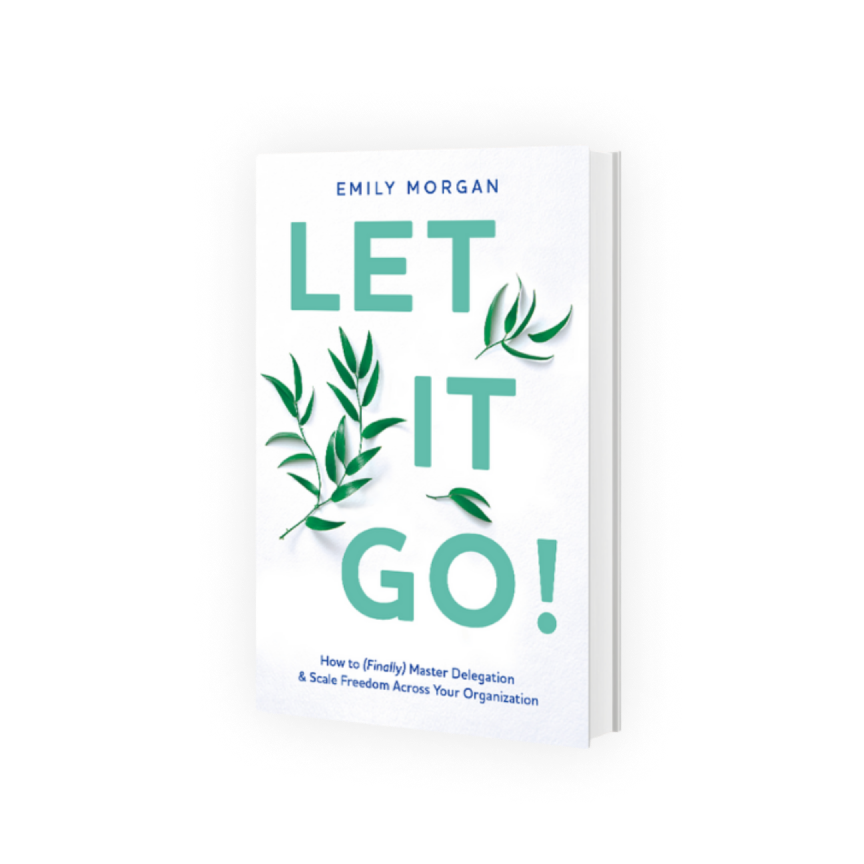 © 2022, Delegate Solutions